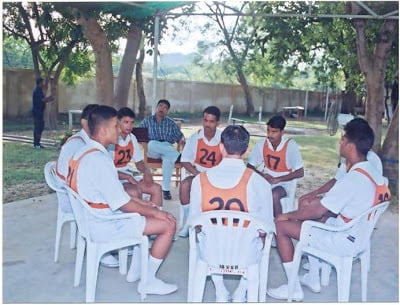 Which one is the major cause of intense civil agitation in Kashmir?
Incapable government

Religious superiority

AFSPA
How escalating pollution rate in India can be controlled?
By opting new social initiatives and traffic rules

Social awareness

Using new technology and reducing dependence over fossil fuels
Live in relations are increasing in India. What is the cause behind it?
Western culture

Unstable relations

Lack of parent interaction with children
The performance of India in sports has gone down. What can be a possible cause of it?
Burden of studies has increased

Lack of infrastructure and financial support

Lack of reach of selection committee to every corner of the nation
What can bring more development in India?
Educational development

Economic boosting

Gearing up employment rate
How criminalization can be checked in India?
Involvement of technology

Change in rules and penalties

By providing limited powers to people
Which plays crucial role in maintaining democracy in India?
Media

Political parties

Citizen of India
Draught situations have effected which field of India?
Industrial output

Normal population

International exports
What must be done to improve the education system of India?
Implementation of new acts and laws

Removing commercialization of education

Focusing on skills rather than theoretical knowledge
Many bulk data websites have been banned by telecom authorities.
Help in educational purpose

Help bulk data distribution

Violates copy write laws