GD Topics For NDA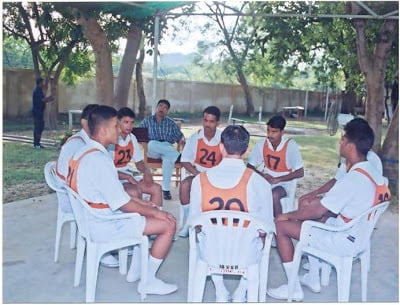 There are cases where person suffering from serious ailment want to die. The society is divided on what to do. In your opinion what should be done?
(a) Person should be allowed to die.
(b) Person should be treated till he is clinically dead.
(c) Should not be allowed to die since there is always a hope
The media has great responsibility towards the society. However, its role has always been under question. In your opinion media is
(a) Fulfilling its role.
(b) It is promoting vested interested of few.
(c) It projects what sells and not what benefits society.
The period of school and college is very important in any individual's life. His inquisitiveness is at the peak and tries to experiment maximum. In your opinion increased freedom to youth
(a) Is spoiling the youth.
(b) Helps better development of the youth's personality.
(c) Diluting the value system of our society.
Kaun Banega Krorepati was a great success and lead to many similar programs. In your opinion these
(a) Helped spreading general knowledge.
(b) Were business gimmicks.
(c) Were personality projections.
Even after more than 67 Yrs of independence, the governance system has not stabilized. In you opinion which system should suit the nation best
(a) India should follow a two-party system like the U.S.
(b) Presidential form of government.
(c) Multiparty system.